Scholarship of Special Education & Vocational Training to Disabled, Maharashtra 2017-18, Class 2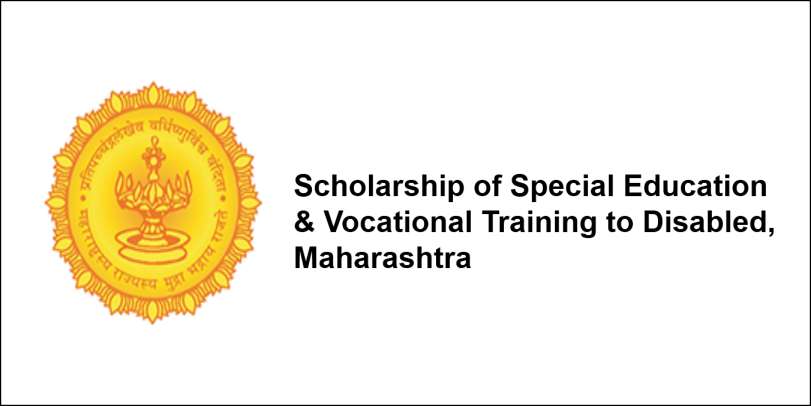 The Social Justice and Special Assistance Department, Government of Maharashtra invites applications from physically disabled students between 6 to 18 years and above for Scholarship of Special Education and Vocational Training. The scheme is applicable for visually impaired, orthopedically handicapped and hearing impaired students.
---
Eligibility
To be eligible for the scholarship, an applicant must:
Be a visually impaired, orthopedically handicapped or hearing impaired student
Have minimum disability of 40 percent
Be a domicile of Maharashtra
Be between 6 to 18 years of age (for special education) or 18 years and above (for vocational training)
---
Stipend
The selected students will receive free education access in a suitable environment until the age of 18 years
After completion of 18 years, the special children will be provided with vocational training that covers free facilities of shelter, food, education, and clothing
---
How To Apply
Eligible candidates can apply for the scholarship offline through their respective government institution with following steps:
Step 1: Get the application form from the concern government institute.
Step 2: Fill in all required details.
Step 3: Attach necessary documents.
Step 4: Submit it to the concerned government institution.
---
Important Links
---
Provider
Social Justice & Special Assistance Department 1st Floor, Annex Building, Mantralay, Madam Cama Road, Hutatma Rajguru Chowk, Nariman Point, Mumbai - 400032 Office Phone: 022-22025251, 22028660 Phone: 022-22843665, 220231652
Email: [email protected]
---
Gender
Both
---
State
Maharashtra
---
Country
India
---
Last Date to Apply
31-Dec-2018